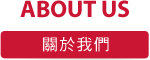 品牌故事
施樂美達公司秉持著「專業、誠信、關懷」的理念,協助醫師建立及行銷個人品牌,並致力於將醫師獨特之專業技術商標專利化。進一步以專業醫療管理營銷模式,將醫師的商標專利技術進行商業模式的複製及推廣,推廣區域遍及台灣、大陸地區及東南亞。另外,本公司並協助醫師建立個人品牌的相關精緻產品鍊,以便與專業技術複合,提供給客戶及病患更好的醫療服務。本公司並提供台灣醫師至大陸行醫相關的諮詢及發展規劃服務;對於醫師在忙碌生涯外,無暇顧及的兩岸資產節稅信託及保險規劃,本公司亦貼心的提供專業頂級的客製化服務。
對於醫療技術相關的特殊醫療儀器及耗材,本公司提供大陸及台灣地區經銷、辦證及代理的諮詢及服務。而對於大陸地區需求整體營銷規劃及團隊養成教育的醫療籌備機構,本公司帶領台灣最專業的管理營銷及教育訓練團隊,為客戶提供客製化的機構整體設計、營銷輔導、人員訓練以及儀器耗材採購之服務。期待以最有效率的管理營銷系統,將獨特優質的醫療技術推廣至全亞洲甚至全世界,以期讓醫療技術打破門閥,造福全人類。

Chapter 1. Company Overview


MED HERO BANK Co. Ltd (Taiwan) is invested in concepts of "professionalism, credibility, caring", and works to assist medical and aesthetic organizations in the establishment and marketing of the EinsJen male and female rejuvenation and regenerative medical centers. We are committed to the trademarking and patenting of our unique services, and through the implementation of a professional medical treatment management marketing model, we have expanded and marketed our unique trademarked and patented technologies throughout Taiwan, Mainland China, Europe and America. Our company also works with medical institutes to establish exquisite brand-related product series which, when integrated with professional techniques, serve to provide clients and patients with an even more exceptional treatment experience. Our company provides doctors and institutes with related professional trademark techniques, consulting services and marketing training.




With respect to product-related medical technologies and special medical equipment & supplies, our company cooperates with institutes in China and Taiwan, providing consultation, distribution, and agency services. In light of the demand offered by the Mainland China market, comprehensive marketing strategies are needed for the region, as well as education and training for treatment teams and aesthetic institutes; in this regard, our company leads professional marketing management, treatment education and team training, which provide each client with comprehensive customized design services, marketing counseling, personnel training, and equipment & supplies purchasing consultation services. We anticipate that as a result of our highly efficient marketing management system, our distinct-quality male and female rejuvenation and regenerative medicine techniques will spread throughout Asia and around the world, breaking medical technologies barriers and offering benefits to people across the globe.



1.1 Introduction to the EinsJen Center


The EinsJen Center for Male and Female Rejuvenation and Regenerative Medicine (EinsJen Center) is a professional brand name medical center which primarily focuses on the promotion of trademark patented techniques used for aesthetic and regenerative treatment on male and female private regions. Professional areas covered by the EinsJen Center include world patented trademark techniques used for male and female private region rejuvenation (Tight, Beautiful & Aroused; G-spot injections; vaginal laser combination treatments; laser cosmetic surgery for private regions; male enhancement penile injections), trademark patented aesthetic medicine techniques (American precision botulinum treatment; hyaluronic acid treatment; Korea 4D embedded thread lift and North American trademark patented micro rhinoplasty), trademark patented full-body autologous platelet rich plasma (PRP) growth factor treatment techniques (including trademark patented joint injection regeneration technology), micro-autologous fat transplantation, and trademark patented fat growth factor rejuvenation treatment. We also have brought in American and European medical education and training organizations' (including the North America Micro Facial Surgery Certification, Vaginal Laser Technology Certification, and International Autologous Fat Transplantation and Full-Body PRP Regeneration Certification) patent authorized Asian medical institutes, to serve at the first domestic patent and trademark regenerative medicine technology research center. The EinsJen Center's primary focus is to provide rejuvenation treatment for men's and women's private regions, full body autologous platelet rich plasma (PRP) growth factor treatment, micro-autologous fat transplants and autologous fat growth factor extraction treatment. With the most cutting-edge global professional cosmetology, we expect to become the top brand medical center for professional male and female sexual rejuvenation technology and regeneration medical training, while providing autologous regenerative rejuvenation and cosmetic medicine integrated health plans.





Chapter 2. Market Analysis




Sexual rejuvenation and autologous growth factor regeneration medical treatments in Europe, America and Taiwan are already experiencing positive growth trends. In maternity clinics in large cities nation-wide, the market for postnatal care centers and aesthetic medicine facilities is seeing rapid growth, and there are already many franchise aesthetic medicine organizations cooperating in the effort. Within this category, services for postpartum rejuvenation and menopausal women are medical industry niche markets ready for development. Currently, there are over 60 brand name organizations in Beijing, with nearly 10 million births every year. Based on statistics, nation-wide, the market potential for postpartum recovery exceeds 60 billion yuan. With respect to male sexual rejuvenation, the market for impotency drugs alone is estimated to be roughly worth 500 million yuan, annually; while in China, the rough estimate is near 30 billion. Autologous growth factor regenerative treatment is primarily based on medical injection technology, and with quick treatment times, excellent results, and easy operations there are many benefits to offering such options, providing related training and replicating. In comparison with other medical business items, the scale may not be large; however, since traditional marketing cannot meet the demand in this area, it has left ample room for market opportunity. We have the ability to integrate resources to provide quality services and products to meet the demand—and even create new opportunities.